Due to the whole pandemic scenario, we might have observed by now that every single business is forging ahead to build its online presence respectively.
"It's hard to find things that won't sell online." ~ Jeff Bezos
There are barely any items which we can find outside our mobile phones. The world has already shifted from a brick-and-mortar store to an e-store.
Some of them have achieved what they desired by associating with a Digital marketing agency while others are still hanging in there working on their own.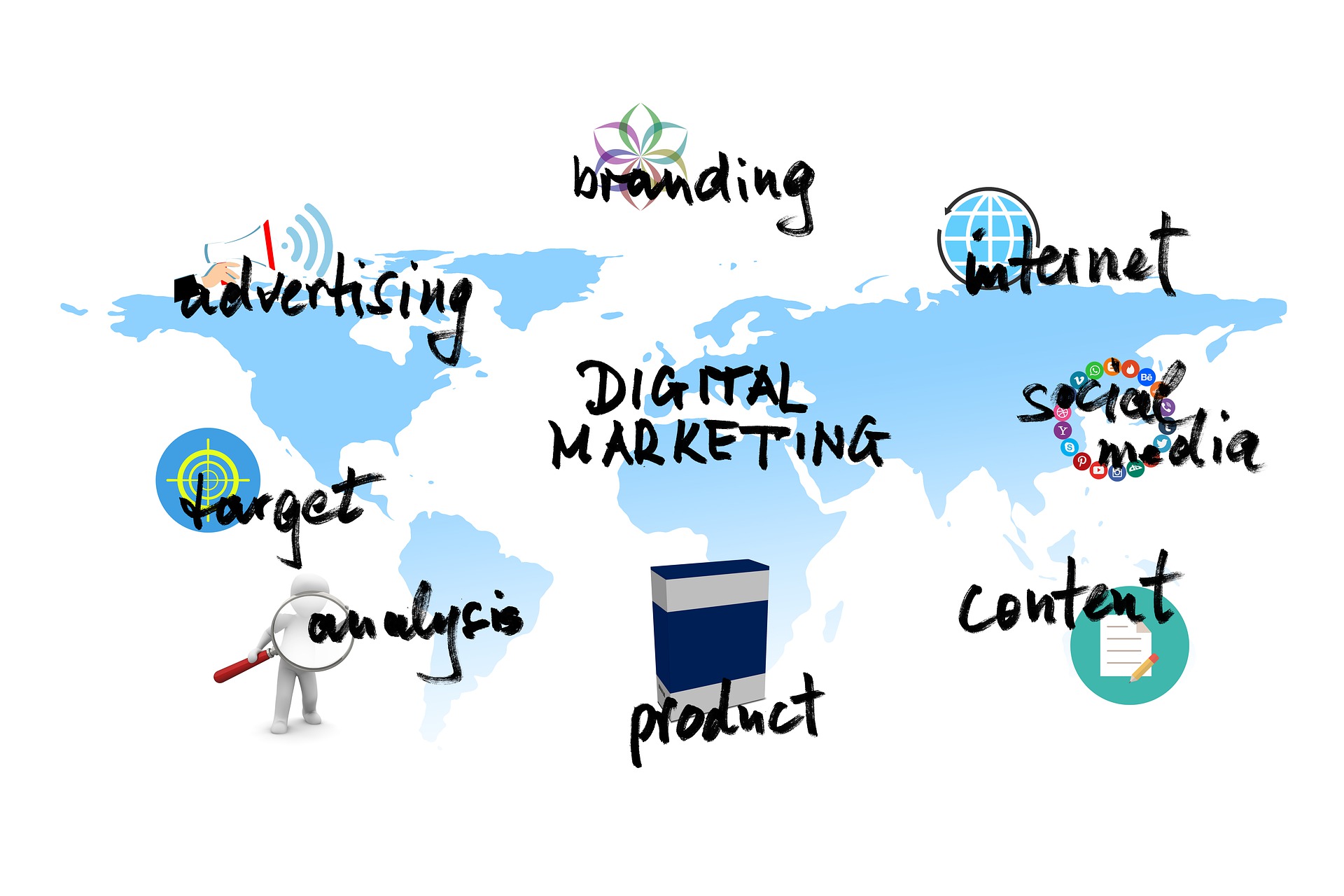 What is a Digital Marketing Agency?
A digital marketing agency focuses on upgrading a company's brand digitally that is by connecting with the targeted audience through different channels such as omnichannel, multi-channel and single-channel. They communicate with the audiences via email, social media, blogs, websites, etc
The digital agency performs the tasks of-
Website design and development
Search engine optimization (SEO)
Content marketing
Paid online advertising
Social media and email marketing
Affiliate marketing
For additional information, visit the site
We believe you've already got the gist about their jobs and now let's elucidate how Digital Marketing Agency works and what are their key features that can be a blessing for our company:-
Why Digital Marketing Agency is a Saviour?
Key Features:-
Innovational
Professional Connoisseur
Budget-Friendly
Meet Deadlines, On Time!
Personalized Tools
One-Stop-Shop
Out and Out Research
Innovational
A digital marketing agency always thinks beyond the box to generate more traffic to expand your business online. They come up with creative ideas and put their shoulder on the wheel to achieve their goals. As an agency, that has worked before already knows which techniques will provide better results to get more audience exposure. They will first estimate your marketing strategy and will plan accordingly. A digital agency provides unique and creative solutions to win excellent outcomes.
Professional Connoisseur
A digital marketing agency is filled with highly skilled members. Each one of them can perform their jobs remarkably as they're specialized and have years of experience in that particular department. Working with a professional is far better than working in a solitary state. They provide a variety of expert services such as SEO specialists, content creators, project managers, designers, PPC experts, etc.
Budget-Friendly
A digital agency is often budget-friendly. You may think that they're expensive to hire but look at the brighter side. If you employ these services by an in-house agency, it will cost you twice the price, such as recruiting, healthcare, salaries, etc. And with the digital agency, you have the options like Revenue Sharing, Percentage of Ad Spend and Retainer. (The Retainer method is the simplest one though).
Meet Deadlines, On-Time
Working with a digital marketing agency will help you grow at a fast pace because comparatively, they have more time than you. After all, they just have to do their part of the work i.e. online marketing. Being an expert, they already know how to solve a knotty problem in just some clicks. So you don't have to worry about anything just sit back and relax while your work is getting done.
Personalized Tools
A digital agency has access to uncountable resources to work for their potential clients particularly SEO optimizers, content research tools, website development tools, techniques, etc. If a company is buying these latest resources for its in-house agency, first of all, it will cost them a fortune and secondly, it'll be time-consuming. So rather than buying the tools just opt for a digital agency.
One-Stop-Shop
A digital marketing agency provides all kinds of services, everything in one place. If you want to bring awareness to your brand/product, you can hire a digital agency. If you want to increase sales, you can hire an agency. If you want to bring more traffic, you can hire an agency. So you're getting why it is considered a one-stop shop.
Out and Out Research
When you present your digital dilemma to a digital agency, they will try to get a better understanding by doing their research work. The research team will hold absolute research to save you from common mistakes and provide a regularly updated report. They also keep a good track of competitors which is quite beneficial to understanding their strategy.
Besides, these agencies let the businesses examine their campaigns and suggest what needs to be improved. Up to this point, we can figure out that a digital marketing agency is a blessing for both large and small businesses to grow digitally and have a wide-reaching audience.
"The brands that can connect with the client in a real way will win"

-Gary Vaynerchuk
Digital Marketing Agencies play an integral role in making a virtual identity of a company/brand. For better rankings in the search engines, a digital agency goes the extra mile from designing a logo to upgrading your site.
Till here we have witnessed the characteristics of a Digital marketing agency but now we will see the difficulty faced by the companies who haven't engaged with these agencies yet.
Cons For Not Engaging With A Digital Marketing Agency
The very first complication occurs when a company tries to manage everything by itself. First of all, it is hectic and time-consuming. Secondly, forming an online presence is not a piece of cake. You gotta be creative as hell (which I'm sure you might be). But you need to invest a lot of time which is often not possible because of other organizational duties.
Hiring an in-house agency is like pouring money down the drain as you will have to first recruit and then hire and then train them which is an absolute waste of money.
Another difficulty occurs when you don't have the access to latest tools and techniques which are used for website development. Without these tools, you won't be able to update your online presence which will eventually result in losing engagement.
One of the main reasons for not ranking at first on google is the lesser focus on keywords. We can say that the keyword carries the weight of the whole digital marketing process. You just need to find and use the correct keywords and you will see that your site is thriving at the top.
These are some common issues faced by the companies as well as the signs to consult a digital agency at the earliest possible time.
Winding up the article on a positive note that a digital agency takes care of everything. You just need to approach a genuine agency, demonstrate your strategies, set the budget and expectations, and leave all the rest to them. This way you will be able to bear fruits.