"A brand that captures your mind gains behaviour. A brand that captures your heart gains commitment."

– Scott Talgo
Did you know that a company's most valued brand qualities are trustworthiness, originality, and authenticity?
However, marketers are under pressure to develop high-quality, personalized, authentic content for their target consumers. In this continually evolving digital era and cut-throat competition with businesses vying for your attention, a professional branding agency is what you need to take your business to the next level.
Branding Agencies: An Overview
Brand agencies work to examine, define, refresh, reposition or reconnect your brand. A brand agency will take you on a journey to establish an upgraded version of your envisioned brand through gaining an in-depth understanding of your target market, demographics, and approach. This will help your business grow and thrive, whether it be by research, strategy, captivating design and planning, or communicating a core message and company values with the audience. The responsibilities of a creative agency typically include Branding & communication, website design and development, SEO, content creation and marketing, paid online advertising, email marketing, social media marketing and much more. They are all about assisting potential clients in discovering a brand that is above the status quo; bringing inspired ideas to life.
Why Do You Need to Hire a Branding Agency?
Key features
Brand Research.
Brand Identity
Brand Consistency
Brand Management
Experience
Future-proofing
Fruitful ROI
Now that you have familiarized yourself with how branding agencies work, it's time to look into what they do. A few common areas a professional branding agency can offer assistance in are as follows: 
1) Brand Research
Branding agencies conduct research to help you better understand your target audience, their preferences and behaviour, market trends, and competition. By doing market research and competition analysis, professional branding services also assist firms in identifying and capitalizing on their Unique Selling Propositions (USP). Once the USP has been determined, branding professionals craft content that effectively expresses the USP. A well-crafted brand with a strong and clear narrative can thus set itself apart and dominate over the competition.
2) Brand Identity
Brand identity is a brand's visual and verbal representation; it includes all of the tangible and intangible aspects which define a brand, such as its name, logo, color palette, typography, imagery, messaging, and overall personality. First impressions matter, and an innovative brand identity can potentially make a favorable and lasting first impression with potential clients, indicating not only professionalism but also integrity, which are vital in building loyalty and ultimately, long-term success.
3) Brand Consistency
Brand consistency maintains coherence in a brand's messaging, design, and overall image throughout all of its communication channels, such as its website, social media profiles, commercials, business cards, packaging, client approach and products. Consistency fosters trust and strengthens any brand's narrative, allowing customers to recognize and recall the brand over time.
4) Brand Management
Branding experts manage your online reputation by monitoring brand mentions and reviews across several online platforms. You may develop a positive online reputation that reflects positively on your brand by actively reviewing negative criticism and promoting positive feedback. This is critical in today's digital age when buyers frequently rely on internet reviews and social media to make purchasing decisions, especially in the D2C industry that heavily relies on social media as a crucial component of its marketing and customer acquisition strategies.
5) Experience
You may also have a few employees that excel at certain elements of branding. Perhaps someone on your team is talented in design. Someone else has a talent for storytelling. However, unless you've recruited a professional branding agency, several critical aspects might be lacking among your employees in order to establish a compelling brand.
Hiring a creative agency provides you with a team of specialists with extensive knowledge in all aspects of branding, most probably beyond the skill set of your employees. Furthermore, digital branding companies have their own marketing tools, software, and licensing that an in-house creative team would not have. You'll also benefit from their wealth of experience, which comes from not only collaborating with firms in your industry but also businesses outside of your niche. This provides the branding firm with a thorough insight of the market, including what has worked well for other companies.
6) Future Proofing
In a market where circumstances change overnight and technology changes even quicker, it just takes one new rival, one new product, or a completely new trend to render all of your brilliant marketing efforts obsolete.
This is where future-proofing comes into play. Simply put, future-proofing means developing marketing tactics that will withstand the test of time and shifting trends. If a company wants to develop marketing tactics that can adapt to shifting trends, outsourcing a branding agency is a must.
To learn more on future-proofing, visit this website.
7) Fruitful ROI
According to the 2019 Edelman Trust Barometer Special Report, 81% of customers worldwide stated that they need to be able to trust the brand from which they purchase. So, any business will need to prioritize and allocate appropriate time and resources to brand its product or service. Not every company, primarily startups, can afford an in-house team as it would be tedious and not-so-economical. Then again, a creative agency can take over, help you not only with correct brand management but also make logical decisions on ad expenditure, thereby driving brand awareness, positioning, customer engagement, developing customer reliability, boosting revenue, and eventually resulting in a positive return on investment (ROI).
Apple is one of the most notable examples, having established a strong brand identity based on innovation, simplicity and design. Its branding initiatives have led to premium pricing of its products, resulting in higher profits. Global Data states that in 2021, Apple recorded net sales of a whopping $365 billion, a significant 33% rise from net sales of $274 billion in 2020.

Dove: The Impressive Brand Builder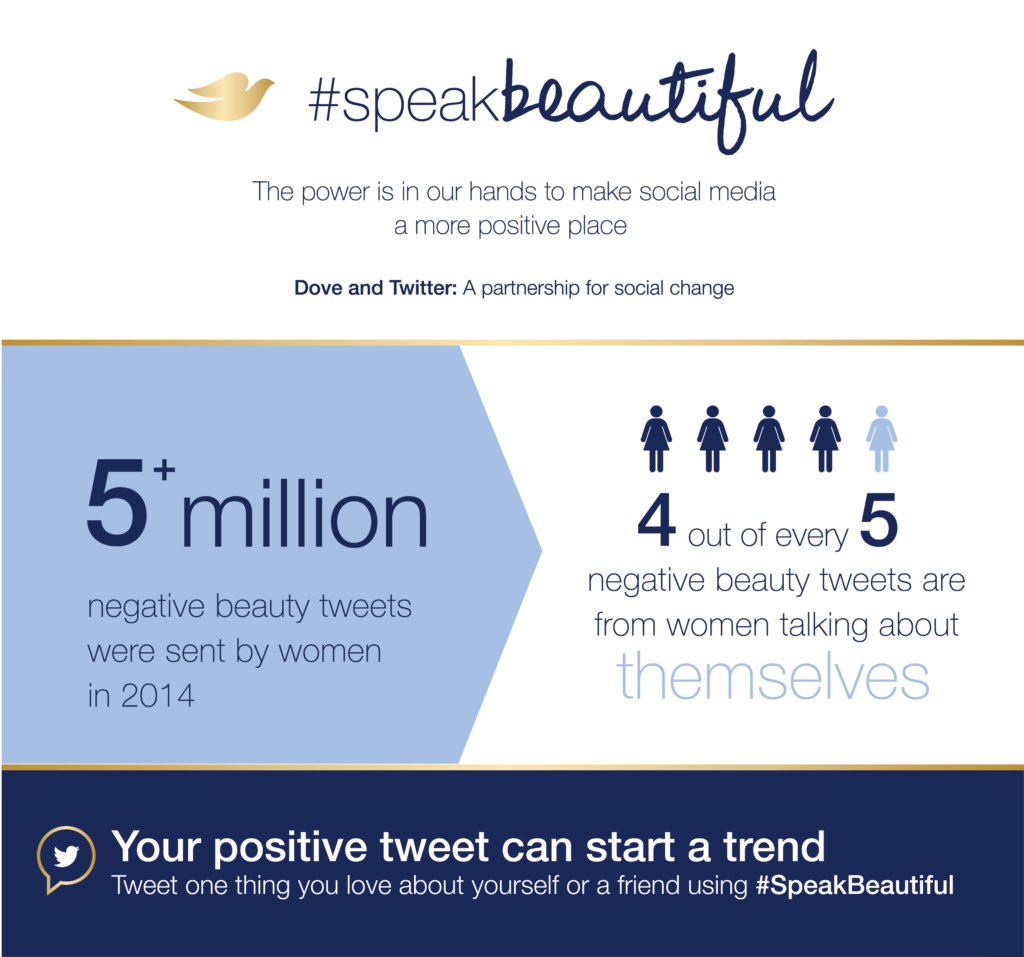 Dove is a self-care brand with a strong brand identity centered around true beauty and body acceptance.
Dove has not only extended its product line but also come up with the Real Beauty concept. This notion of showing women in a more authentic light – without professional make-up and lighting – is now a widely used hashtag, rather novel in 2004.
As a result, Dove's sales increased from $2.5 billion to $4 billion in the first 10 years. Dove bars became the most popular soap brand in the United States and Unilever's best-selling product worldwide.
The firm invested in branding initiatives that emphasized inclusiveness and self-esteem, developing relatable content. They have successfully built communities thanks to numerous campaigns such as the 2015 #SpeakBeautiful campaign and 2018 'No distortion' campaign to name a few. According to Twitter, the #SpeakBeautiful hashtag resulted in a significant shift in the way women communicate online, with negative tweets regarding beauty and body image posted by women plummeting from over 5.3 million in 2014 to 3.4 million in 2015 – a 36.8% year over year decline.
With their consistent branding efforts and strategic collaborations, Dove reported a revenue of over $5 billion in 2021.
Read more at https://digitalmarketinginstitute.com/blog/dove-a-spotless-approach-to-digital-marketing
Conclusion
Rest assured, a professional branding agency will see you through from start to finish. Simply convey your ideas and goals, and sit back waiting for the magic to unfold.
If you're still not sure whether hiring a creative branding agency is the ideal next step for you, don't be afraid to contact agencies to discuss your queries. We, at Media Mousse forte in Branding! Feel free to contact us at Media Mousse and learn how we can help you establish and alter your brand to connect with your target audience, generate leads and turn them into clients.